Posts tagged
fabian johnson
It Ain't Pretty, But It's All We Needed
The US had a predictably disjointed first set of qualifiers, beating an organized Antigua & Barbuda side at home, and surviving a typically sketchy road trip to Guatemala.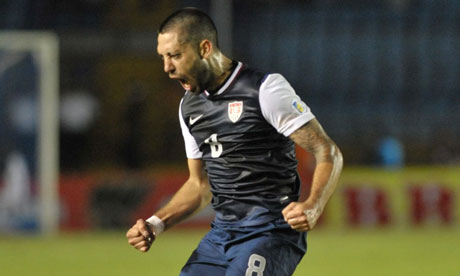 We said all along that the only thing that matters here is getting results.  Style points don't count in qualifying – which is a good thing because they typically are nowhere to be found.  People who think we should waltz into Central America and dominate haven't been watching CONCACAF soccer for long.  A draw does just fine, thank you very much.  And it sets us up nicely for a home and home set against Jamaica in early September, which will go a long way towards determining if we can book our ticket to the Hex early or if we'll have to sweat out the final couple of matches.
So what about the performances?
A lot of soccer-savvy people say results don't matter in friendlies. It's all about the quality of the play and the individual performances – worry about results when something's on the line. But for the US team, something's always on the line – respect. The under-appreciated bunch has played pretty in plenty of losses under Klinsmann; but in finally putting together a string of positive results has perhaps found its foundation in a staunchly organized structure and a pragmatically opportunistic attacking mentality.